Hi.
While we are waiting for the last player. Can you tell me your favorite(s) play hour(s)?
I have a short window 6.30 - 7.30 and then more time later on 20.00 - 23.00 ish
More flexible at weekends.
Howdy All,
My window is roughly 13 GMT to 6 GMT, though it varies a bit during the week as I work some evenings and some days.
i can usually play at lunch time ~1200-1300 gmt. then again in the evening after 1800 gmt.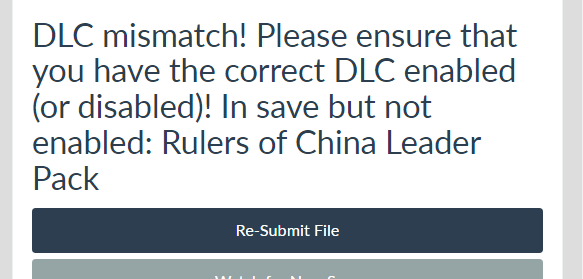 I keep getting this error. I have this enabled. I've tried running it disabled. I don't know what to do. Can someone please help?
please post the link to all your bugged games to this post:
He fixed it

Let's go @Donlooky