Shall we order by timezone?
Yep, just did it and kicked off the game. This should be a good one.
What map did we eventually use? And what are the parameters? my start is very hilly.
Hey there @temp, it's a Small Continents with everything standard, balanced starts. You know the saying: When life gives you hills, gather an army, invade your neighbors, plunder their wealth, and gather into your bosom their crying wives and children.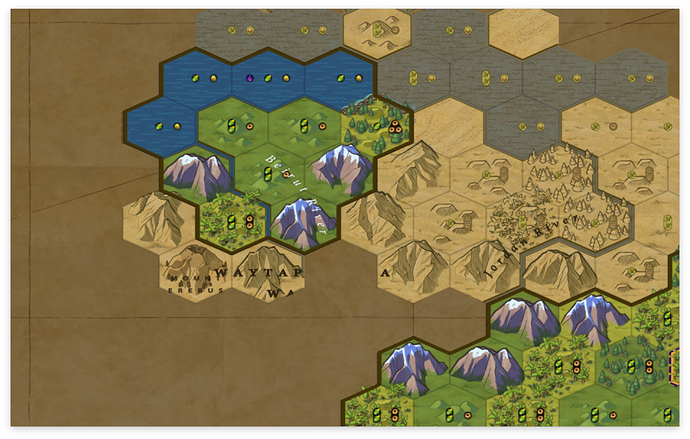 The amount of mountains and hills is just so astonishing. Yet with all these I haven't found a 2nd continent yet. Duh!
i wish i had that start. im the inca and im frickin stuck on a tiny, crescent-shaped isle with an average width of 2-3 tiles and very few mountains.
My UD is an Aqueduct and I've barely got any rivers or mountains around me!
well now i know whats behind the mountains i haven't bothered tunneling through yet
Don't worry, what's behind the mountains in your land are still mountains…
Should we sub for this one, too? I'd like to see if anyone wants to pick it up.
Set "Allow Users to Join After Start" to "Yes"? OneSixty2 wants to pick it up.
Yeah I'll join this one as well.
Is the first mod still working / required? The workshop page on steam seems to suggest it is no longer supported by the author / shouldn't be used…
I think it is available and it's essential to this game.
I don't see "not supported" on Workshop page. All I saw is
This mod multiplies the cost of civics, technology and slows down Eras by two. This lets you experience a more natural progression and thus experience every era longer.

A special thanks to a few modders in the community in helping me fix a version of this mod posted by another modder which unfortunately they did not update since GS.

I did this mod so that the community can also enjoy it (originally I simply edited my own files). On a side note, this was my first mod and it was quite the stepping stone for me, so I hope you'll be able to enjoy it!

Please let me know if you need to see more versions of it or found any bugs related to this mod. Thank you

MOD IS COMPATIBLE WITH GATHERING STORM

—> All my Plenty of Time mods can be combined together to multiply time further (i.e. x2 & x5 = x10) <—
I should wait until sub is in to play turn, right?
I think it's OK for you to play. We just need the one before the sub not to play (if he did it will be rolled back that's it.)
Hah, the author's post was from February, mod last updated March. Yeah i'm in.