Here are the main differences. Other rules in the screenshots should be self explanatory.
All Cities Like Sugar


Water Mill: Food on Farms


Builders Can Build Roads


Better Roads


Courthouses


Monuments: No Culture


Pantheon Obelisk


Remove Condemn Heretic - Military Units cannot condemn heretic
Weak Martyrs - Combat strength reduced from 100 to 10.
No Religious Sea Spies - Religious units can only enter water tiles if adjacent to a naval unit. Otherwise, they die at the end of the turn.
Inquisitors: Don't Need An Inquisition
Inquisitors: Purchased from Shrines
Inquisitors: Only 1 Cleanse
Loyalty Matters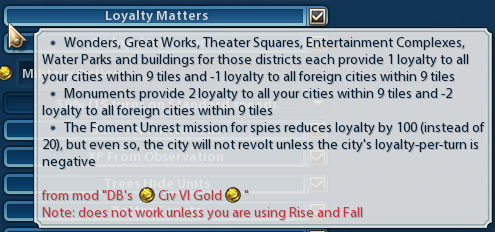 Battle Notifications
Trees Hide Units
No Bad Huts
Balanced Walls


Engineers Can Rush Walls
Siege Units: No Extra Movement
Remove Eurekas
Science Per Population 0.25 (down from 0.5)
Remove Inspirations
Culture Per Population 0.25 (down from 0.5)
Remove Government Plazas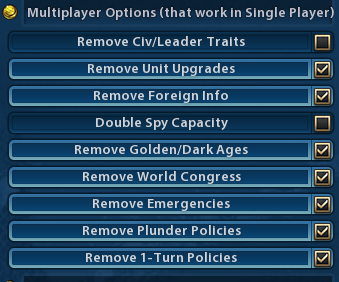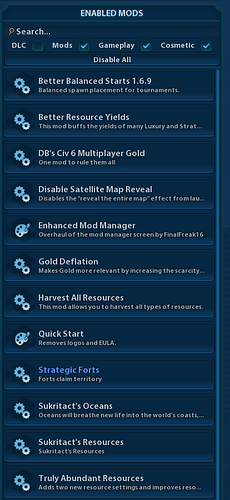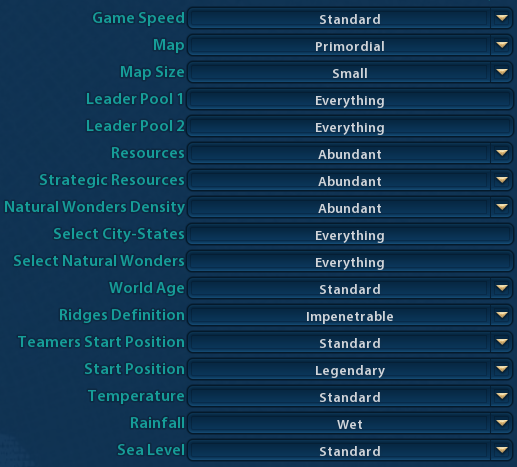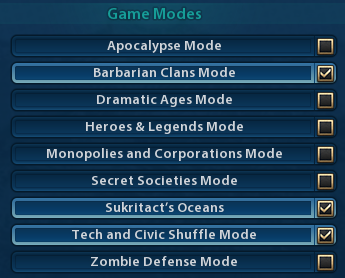 im having trouble loading the save file, it keeps telling me there is an issue with mods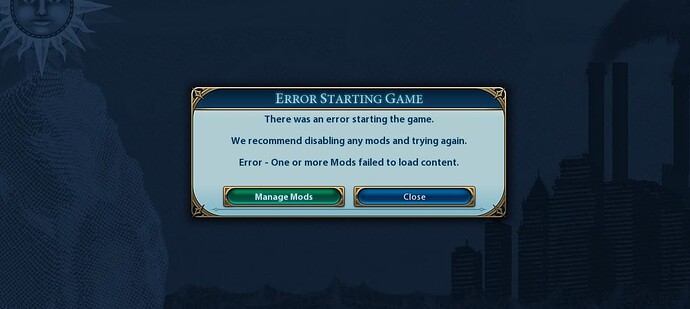 I have double checked I have them all, and tried having all mods disabled when booting. has anyone else had this issue?
Are you using the older DB Gold version? The new one has had this issue.
there is only one version on steam, is there an archived version somewhere?
Check under the discussions tab @DB's Gold.
Previous Versions is pinned there. Version 22 works.