@our_witchcult_grows Peace or not, you quite won already the game! I can try to slow you down a bit

Me? You mean @Mesias-G won?

@our_witchcult_grows Yes, indeed I messed up the players. He took my capital

dont give up, we still have chances

I have won a Domination Victory:
https://gyazo.com/cdf7433e65d41a58845183f13f66efdb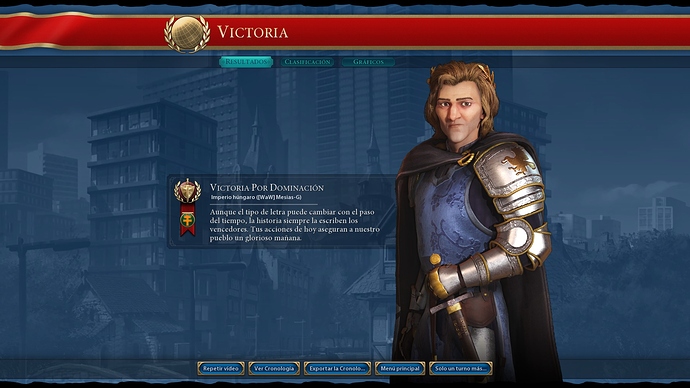 Good game, well played.
Very well played! Glory to Hungarian Empire! GG