When the player is the only player left. To change the surrender option to the "end game".
This is in the latest website build.
@mrosack , you may still want to do one more update to this one, as the pop-up displayed after clicking "End Game" is still having the "Surrender!" button.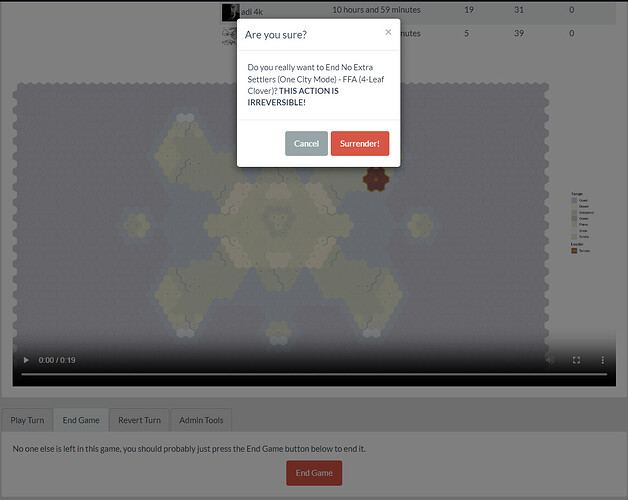 done, thanks for pointing that out