Hello
We are having an issue with this game:
We got 5 turns in and realized we had to remap because one player spawned without enough room to expand. I'm the admin. Since we were 5 turns in, I was unable to restart, so I reverted back to turn 2 and then restarted. I was able to successfully upload the new save file, but now the second player is unable to play their turn.
This is what they see: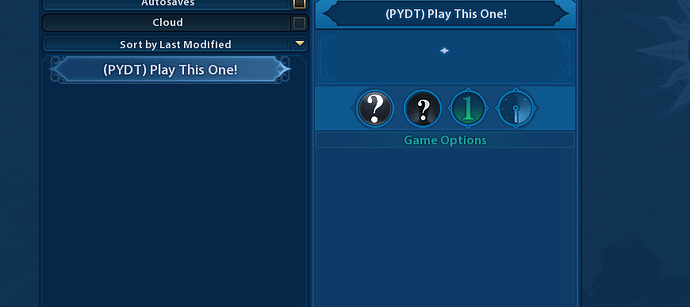 When they try to load the game there is no description
Does this sound like any known issue with PYDT? If so, is there a workaround?
Thank you!